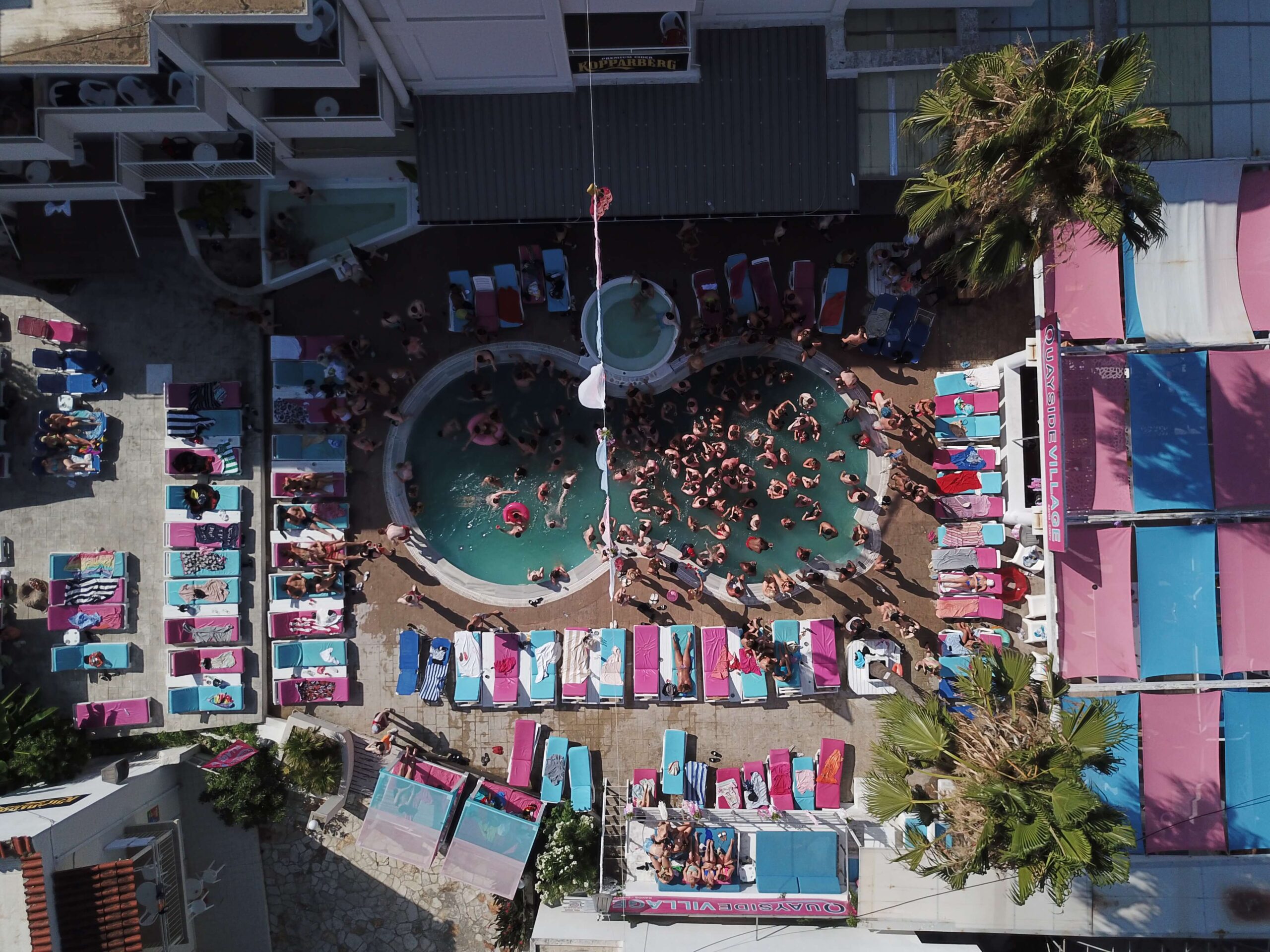 THE WILDEST HOTEL IN KAVOS
Known for our Pool Parties, Quayside Village is the place to be in Kavos. We provide our guests an unforgettable holiday experience in one of the best locations right on the beach and close to the Kavos Strip.

Book a room with us and guarantee your stay right in the action.

Frequently asked questions
When does the hotel open?
We are open! Summer Season 2023 runs between 20th of May 2023 and the 10th of October 2023.
Reception is open between 9AM - 10PM.
Our Pool Bar is open 24/7 during the entire season!
What time is check in and check out?
You can check in any time after 3PM. Our reception closes at 10PM.
Late Flight or arriving after 10PM? No Problem. You can check in all night with our night security staff. Come see us at the Pool Bar.
Check out is by 10AM. Late Checkout can be arranged at the Reception depending on availability.
How can I make a reservation?
To get the most up to date availability and access to special rates, contact us by email at village1@otenet.gr stating your group size and desired dates.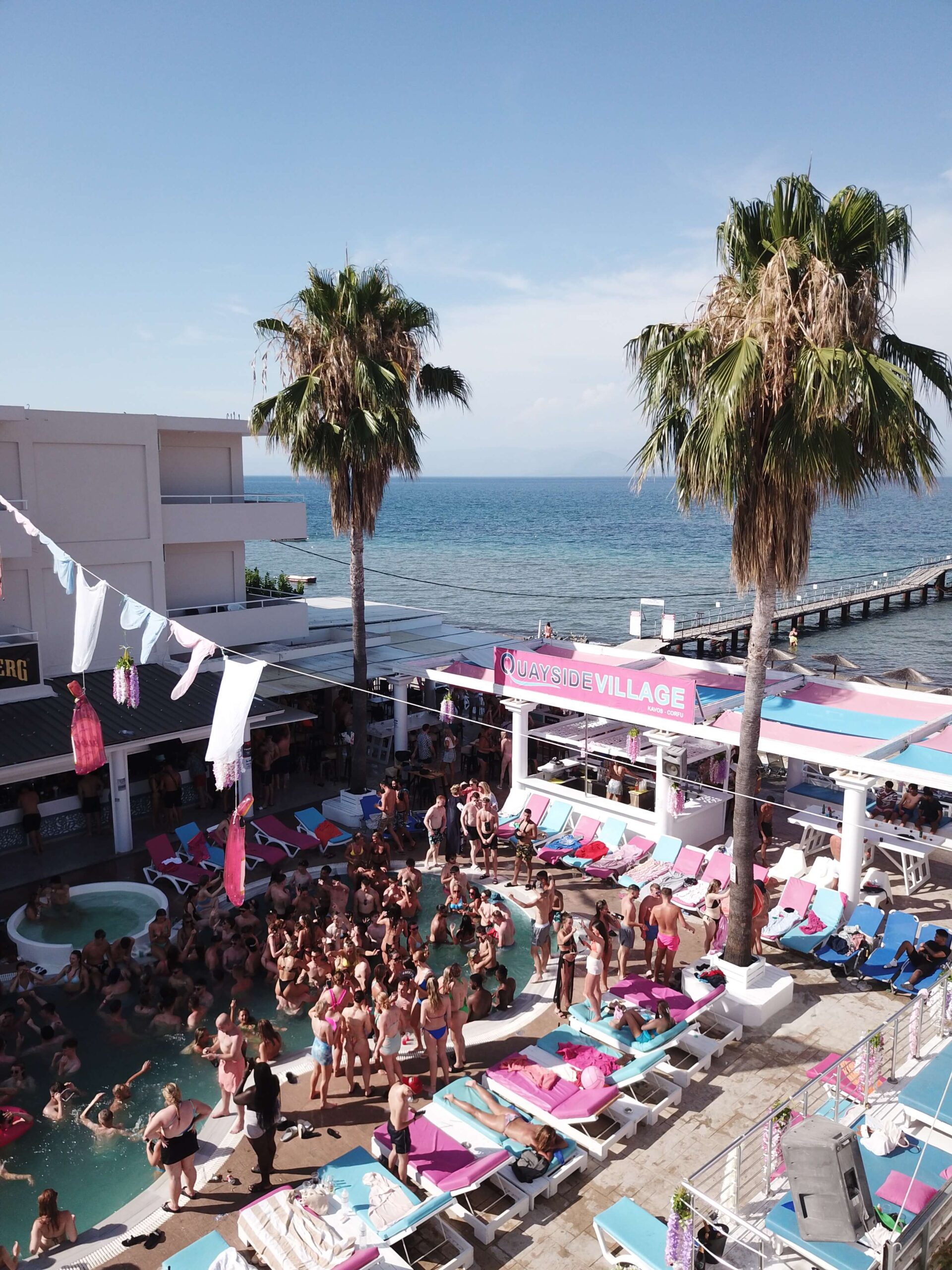 Quayside Village is a 2* Hotel located in the heart of Kavos, right on the beach. The hotel offers basic hotel facilities for young people looking for a party holiday on a budget. Quayside Village is renowned for its Pool Parties and events taking place at our Pool area.
Every

Tuesday

: Baywatch Pool Party 2-7PM, free entry everyone dressed in Red.
Every

Friday

, our flagship event: Champagne Spray Pool Party 2-7PM, free entry, great offers on drinks.
Every

Sunday

: White Project Party 10-2AM, everyone dressed in White.
The hotel is open from May to October and closed for the rest of the year.
DID WE MENTION OUR POOL BAR IS OPEN 24/7 ?
Check out our rooms and facilities
AIR CONDITIONING FOR ADDITIONAL FEE
Booking direct with is is easy. Contact us with your party size and preferred dates to get a quote within 24 hours!